Here's a few sites that I came across to teach you how to make pemmican, if done right it will last a long time without refrigeration. Also a few other good survival foods are found within these pages.
By Filip Tkaczyk
Are you looking for some excellent pemmican recipes?
Wait, what is this thing called pemmican and where did it come from?
For starters, pemmican is originally a Cree word for rendered fat. Pemmican is a food used by a variety of Native peoples for many generations, and was adopted by the fur traders in the 18th and 19th centuries. It likely originates from North America. Native American scouts who spent a great deal of time on the go depended on having portable, high-energy, highly nutritious, and filling foods that would last for long periods of time. Often times pemmican was their food of choice.
This amazing stuff is a dried mixture of meat, berries and rendered fat (also called suet or tallow). It is an invaluable survival food that when prepared properly using good pemmican recipes can last anywhere from several months to several years without refrigeration!
Pemmican is a great asset to have with you while exploring the wilderness even today. Though most classic pemmican recipes require the use of meat and fat, it is also possible to make it vegetarian as described below.
Here are some great pemmican recipes you can try out to make this amazing food. Try out the following 4 recipes and see which one you like best!
Cont. at
http://www.wildernesscollege.com/pemmican-recipes.html
How to make Pemmican – The Ultimate Survival Super-Food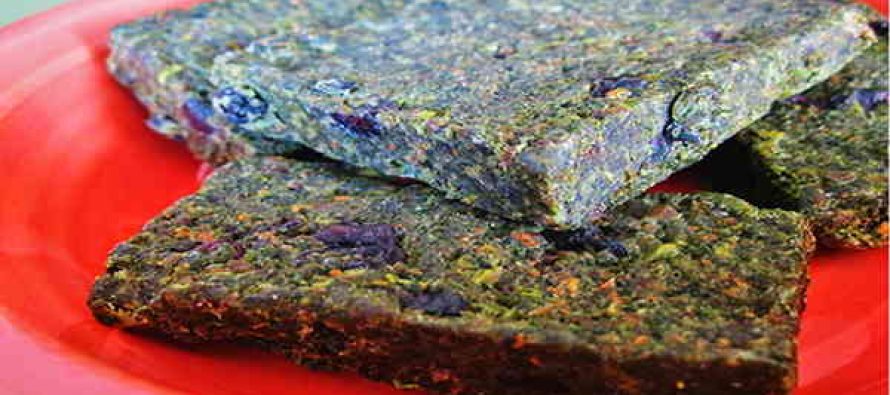 Invented by the natives of North America, pemmican was used by Indian scouts as well as early western explorers. These people spent a great deal of time on the go and depended on having portable, high-energy, highly nutritious, and filling foods that would last for long periods of time.
Pemmican was light, compact, high in protein, carbohydrates, vitamins, and if done properly can last anywhere from a few years (decades) up to a lifetime without refrigeration!
Cont. at
http://www.askaprepper.com/pemmican-ultimate-survival-food/
3 Secret Native American Foods To Keep You Alive Off-The-Grid
When the white man arrived on the shores of North America, the folks who already lived here had been thriving for hundreds of years, using foodstuffs that were available to them. If we are smart, we might want to explore how they did things and adopt what makes sense today.
The foods they carried with them had to be light, nutritious, and energy dense. Three foods stand out as meeting all these requirements, and they are all something we can make today.
Cont. at
http://www.offthegridnews.com/off-grid-foods/3-secret-native-american-foods-to-keep-you-alive-off-the-grid/
Turning Flour into Hardtack Biscuits With Over 100 Year Shelf Life
Why stockpile flour (max shelf-life 1 year) when you can turn it into Hardtack Biscuits which
will last indefinitely
.
Hardtacks were the main food source for sailors for centuries (during the Tudor and later periods).
But the Civil War is what most people remember it from, and it was that war that proved the extreme longevity of this hardy biscuit. Much of the initial supplies fed to Union and Confederate troops were leftovers from the Mexican-American War, and so much hard tack was made during the Civil War, that it wouldn't be completely eaten until the Spanish American War – a whole 50 years later.
Cont. at
http://www.askaprepper.com/hardtack-biscuits-100-year-shelf-life/